A Little More About Multifuser DC2
Multifuser DC2 is a diffusion panel made of quality expanded polystyrene, and comes in three colours black, grey, white. It can also be painted, as long as it is a water-based paint that will not react with the polystyrene and dissolve it. So, we decided to give painting a try before recommending it.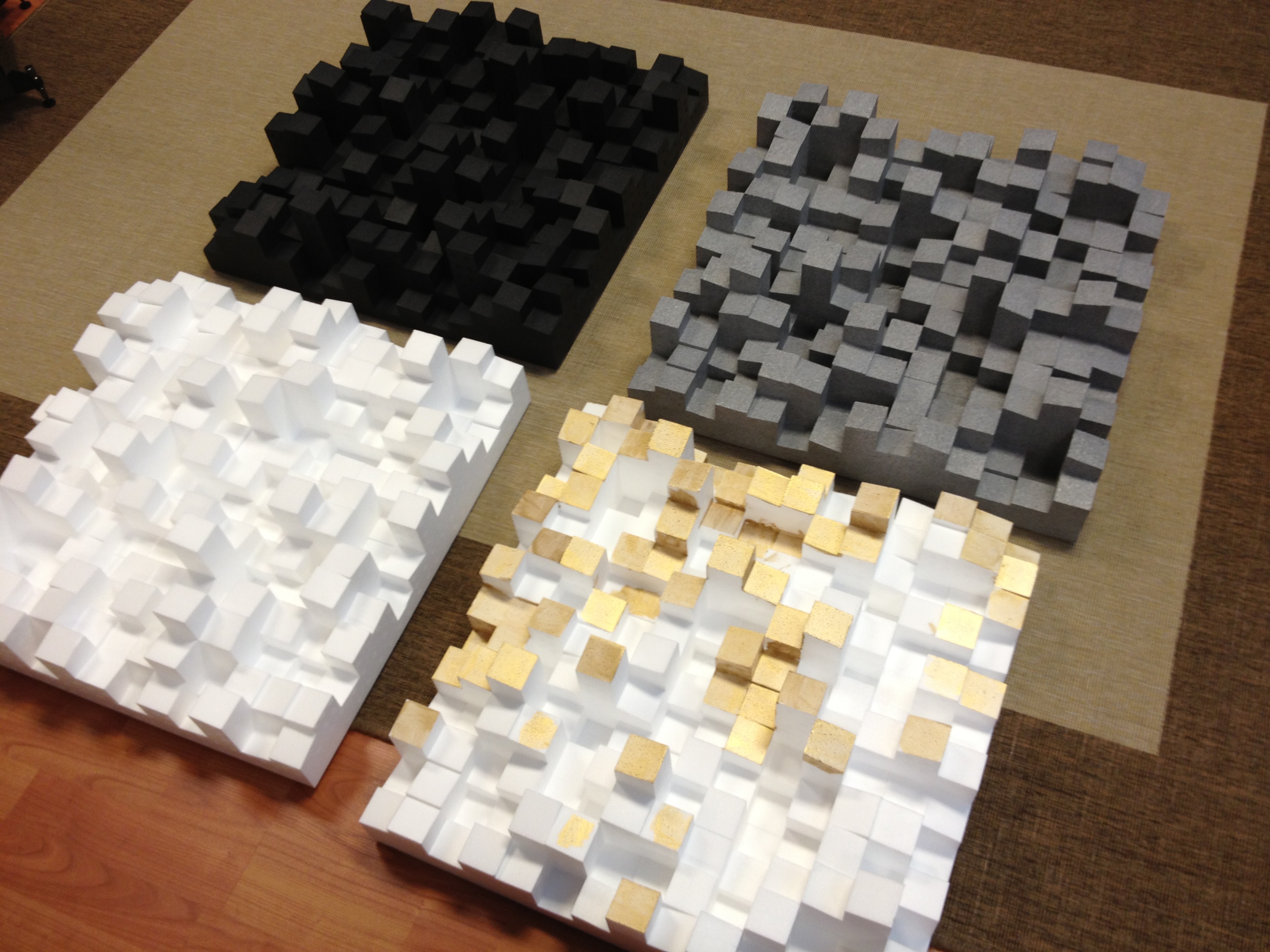 We tested out a gold acrylic paint with a brush on the panel. Then we realized that there were acrylic based spray paints available, so we went that route. Took us about half an hour to paint this panel, carefully making sure we filled in all the wells and the many faces of the panel.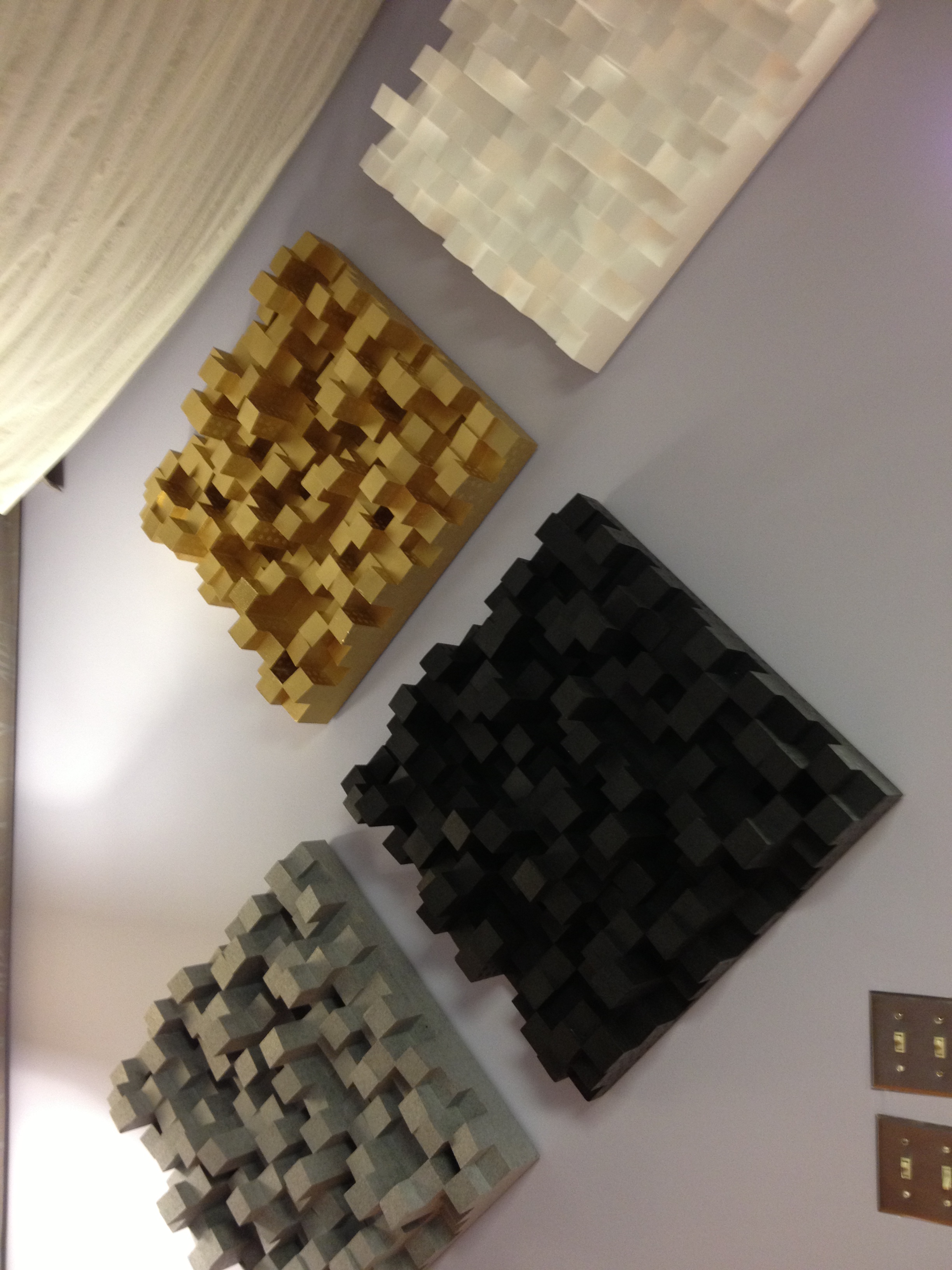 Here are the panels mounted on the wall. We were pleasantly surprised at how smoothly the whole process went.