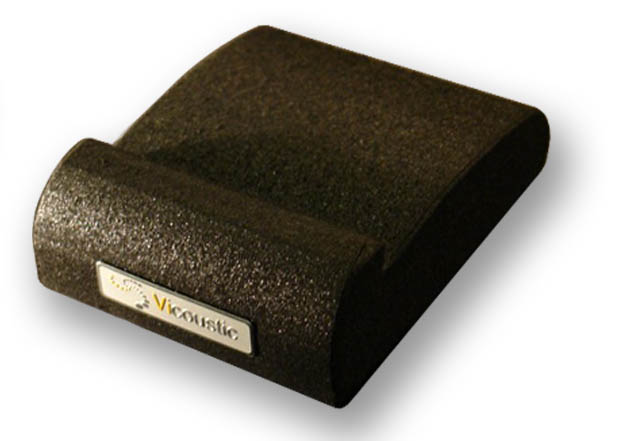 Positioning desktop speakers can be a challenge. Vibrations from the speakers often lead to rumble and other unwanted noise when the speaker base is in direct contact with the desk surface. At the same time space limitations can limit speaker positioning, resulting in sound being wrongly directed.
With its new Speaker Feet, Vicoustic has abandoned the more standard foam-based materials in favour of a medium density, anti-vibration rubber used in aeronautics. The robust, yet lightweight material forms an effective barrier between the speaker base and the desk (or other surface).
Speaker Feet are designed for use with any size and type of speaker. Each box contains twelve feet – six per speaker. The feet themselves can be used in three different inclinations to help angle the speakers and direct the sound as exactly as possible in the user's listening space.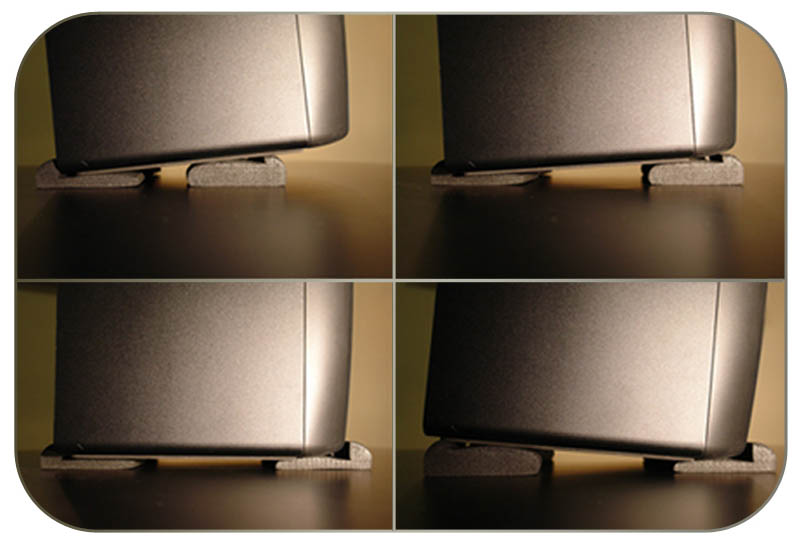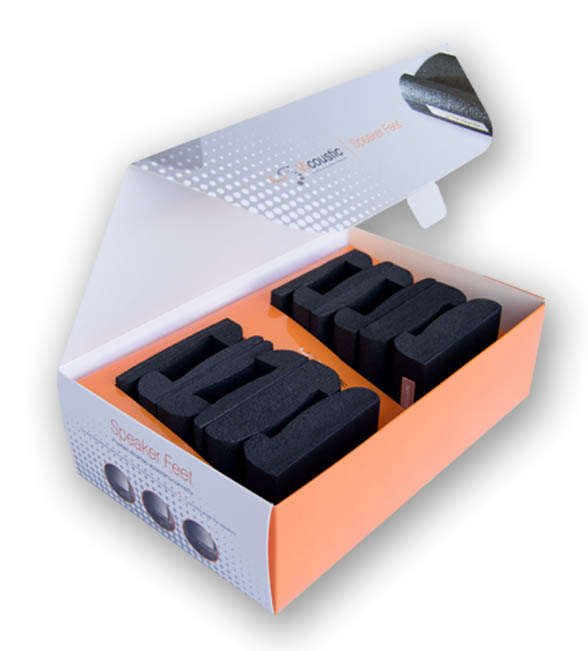 More Information