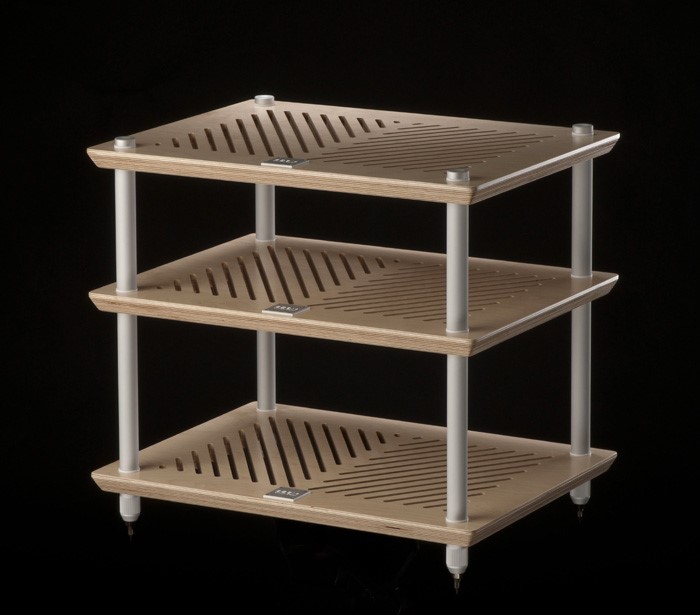 Codia Acoustic Design's Stage 1000 is a wooden audio rack designed to reduce the effects of resonant frequencies with diagonal slits of varying lengths and solid posts.
Design Features:
Baltic wood is a great shelving material. Besides its strength and hardness, the multi-layer plywood has different densities to absorb vibration at different frequencies.
Openings in different lengths can even out vibrations at different frequencies, similar to how acoustic diffusers work.
Solid aluminium posts eliminate more ringing compared to hollow posts.
Teflon washers transfers vibrations faster than soft washers.
Washers also act as a decoupling media between wood and metal.
Metal spikes efficiently transfer vibration energy to the ground.
Spike discs help dissipate vibration energy radially in all 360 degrees.
Specifications:
Standard single rack, as seen in the first picture
Shelf panel thickness: 30 mm
Shelf panel size: 630 x 480 mm (width x depth)
Internal dimensions: 510 x 370 mm (width x depth)
Column diameter: 30 mm
Column lengths: 180, 240, or 300 mm
Up to 4 shelves
Loading capacity per shelf: 80 kg
Options:
Double width & triple width racks are available
Reviews
Video