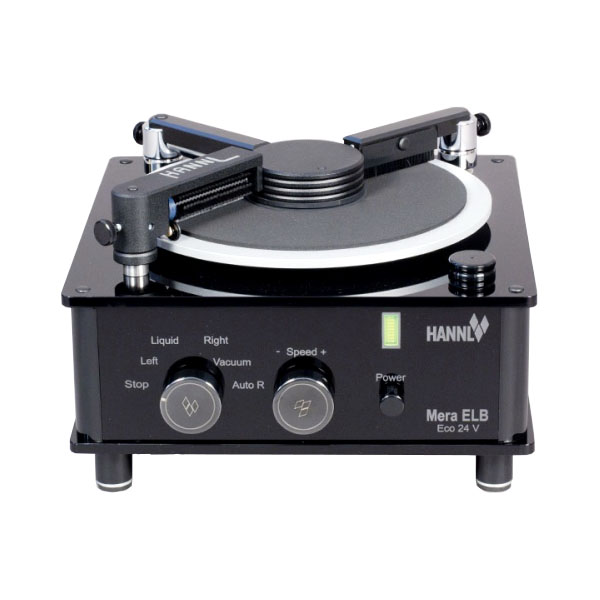 The Mera ELB is technically identical to the top of the line Aragon except for the cosmetic. It is the best selling Hannl record cleaning machine and is the first choice for discerning vinyl lovers.
This machine provides maximum ease of use, thanks to the automatic cleaning procedure and user adjustable parameters, speed and vacuum.
It has more robust design in the electrical and electronic areas than the Limited and Limited RB Automs.
Technical Data
Line voltage: 90 VAC to 260 VAC
Functions: Varies functions change with a 6 position turning knob
Operations: The machine can be operated in manual and automatic modes
Vacuum noise level: 42 dB
Energy consumption in wash mode: 18 watt
Energy consumption in vacuum mode: 140 watt
Housing: 10 mm high gloss acrylic chassis with aluminum corner pieces
Brushes: Dual row horse hair cleaning brush and round brush
Record cleaning fluid: Built in record cleaning fluid tank
Waste liquid: Built in waste liquid tank with drain hose
Grounding: Grounded vacuum arm and turntable
Mat: Antistatic washable mat
Feet: Adjustable feet for leveling
Warranty: Three years parts and labour
Dimensions: 380 mm x 380 mm x 260 mm (L x D x H)