E3Extreme DST Digital 110 Interconnect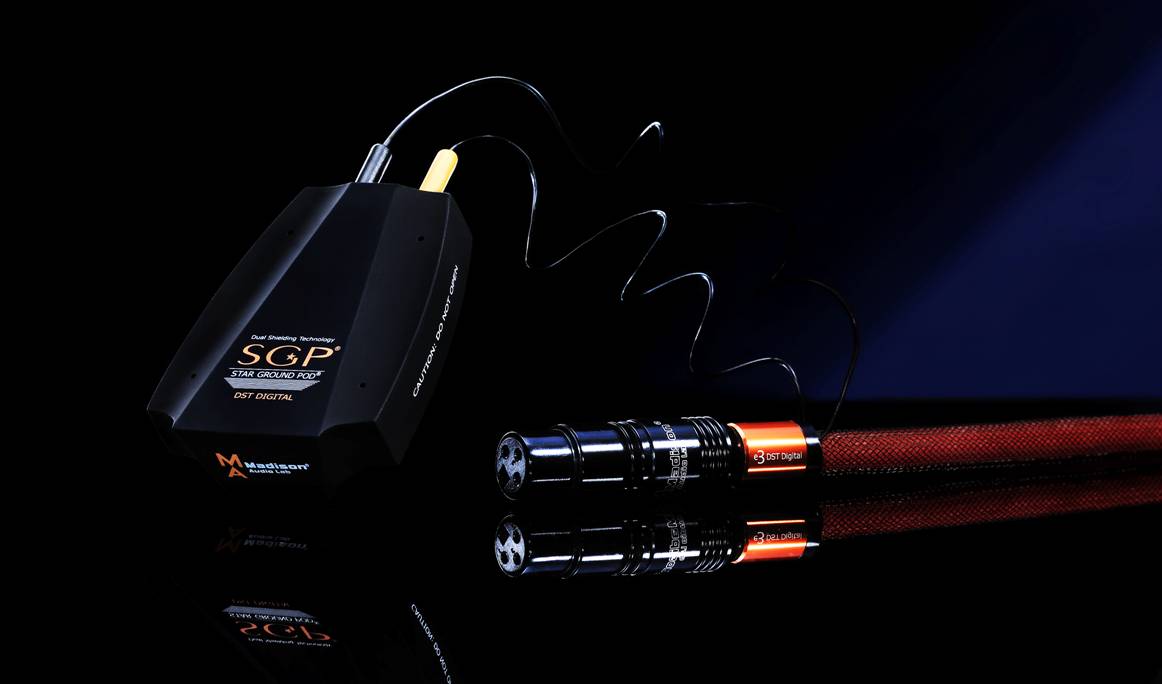 Outstanding Features
The Madison DST Digital interconnect is among the most advanced Digital Audio Interface cables in the world. Within the construction of the Madison DST Digital interconnect you will find a no-compromise approach to overcoming the basic problems in many other Digital Cable designs. Problems such as 'jitter' ; distortion or changes in the digital bit-stream code have been addressed with an advanced design concept.
The Madison approach is to eliminate distortion from outside the cable, and transfer the most accurate digital information possible. An external shield is used, not connected to any signal conductor or co-axial shield.
This shield is then connected to a Digital SGP , Digital Star Ground Pod. The SGP is a passive filter system that takes the outer shield to ground.
In ideal term, the shielding of an interconnect should 'float' at both ends of the audio cable (Isolated Floating Shield), and the RF/EMI energy should never be connected by a shield to the signal connection of the audio system.
Specifications
Coaxial Design SC-OF8N
Single Crystal Pure Copper
AES-EBU 110 Ohm (XLR)
Braided Silver Shielding
Dual Shield Technology Digital Interconnect with Digital SGP