CA Connectors Silver Banana Plug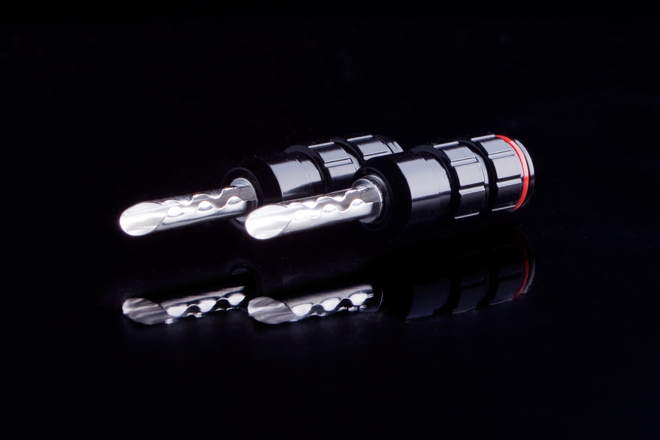 CA Electronics Silver Bananas have been designed for superb conducting features and excellent grip and flexibility. The Banana's conducting pin is made of Phosphor Bronze, both body and pin are heavily silver plated. This ensures a strong and durable connection. The shape of the banana itself provides excellent grip.
The Silver Bananas are suited for soldering as well as screwing.
Specs
Phosphor Bronze pin
Heavily Silver plated
Suited for soldering or screw connection
Maximum cable diameter 5.1 mm
Black Shell
Sold per 4 pieces (2x red ring and 2x black ring)