CA Connectors TV Connector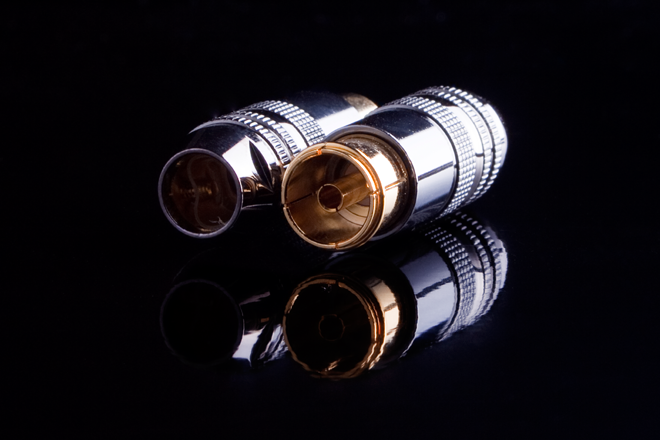 The CA Electronics TV Connector sets you in the picture. These heavy gold plated coax connectors have been developed specially to meet the demands of modern audiovisual technology. The quality of television equipment has vastly improved and the advent of digital and high definition television broadcasts have rapidly increased both possibilities and the image resolution. To stay up to par with these developments you need a coax connector that has an excellent grip and provides the conductivity that will keep your television images razor sharp.
The enormous expansion of wireless communication can cause unwanted interference. CA connectors are well shielded to prevent any aerial or wireless signals from penetrating. Needless to say the use of the highly professional CA connectors will also greatly enhance the sound quality of your Radio equipment.
The CA TV Connector ensures you get the best out of your television and radio. Just connect and enjoy!
Specs:
* Entirely made of Brass
* Heavily Gold plated
* Teflon insulated
* Maximum cable diameter 8.3 mm (0.315 inch)
* Screw connections
* Clear instruction manual
* Sold in pairs (male, female)