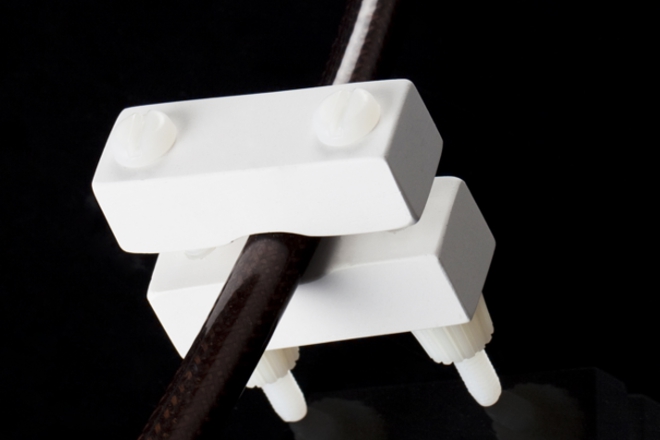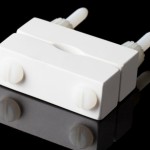 The CA Electronics Ceramic Cable Clamp is designed to Absorb vibrations from your cables and minimize the Microphonic effect.
Reducing the microphonic effect will be rewarded with a better imaging, focus and a blacker background.
The Ceramic Cable Clamp is easily fitted to a wide range of cables. Simply unscrew and lead the cable through the Clamp. Then hand-tighten it and enjoy.
We recommend the use of 1 Ceramic Cable clamp in the middle of each cable. For a stereo interlink you will need a pair of Ceramic Cable Clamps. If you are using larger runs of cable it can be effective to use two clamps.
Specifications:
- Suited for cable diameters of 6 to 22 mm
- Easy fixed and thightened by hand
- Size without screws: 36mm heigh 58mm wide, 21mm thick.