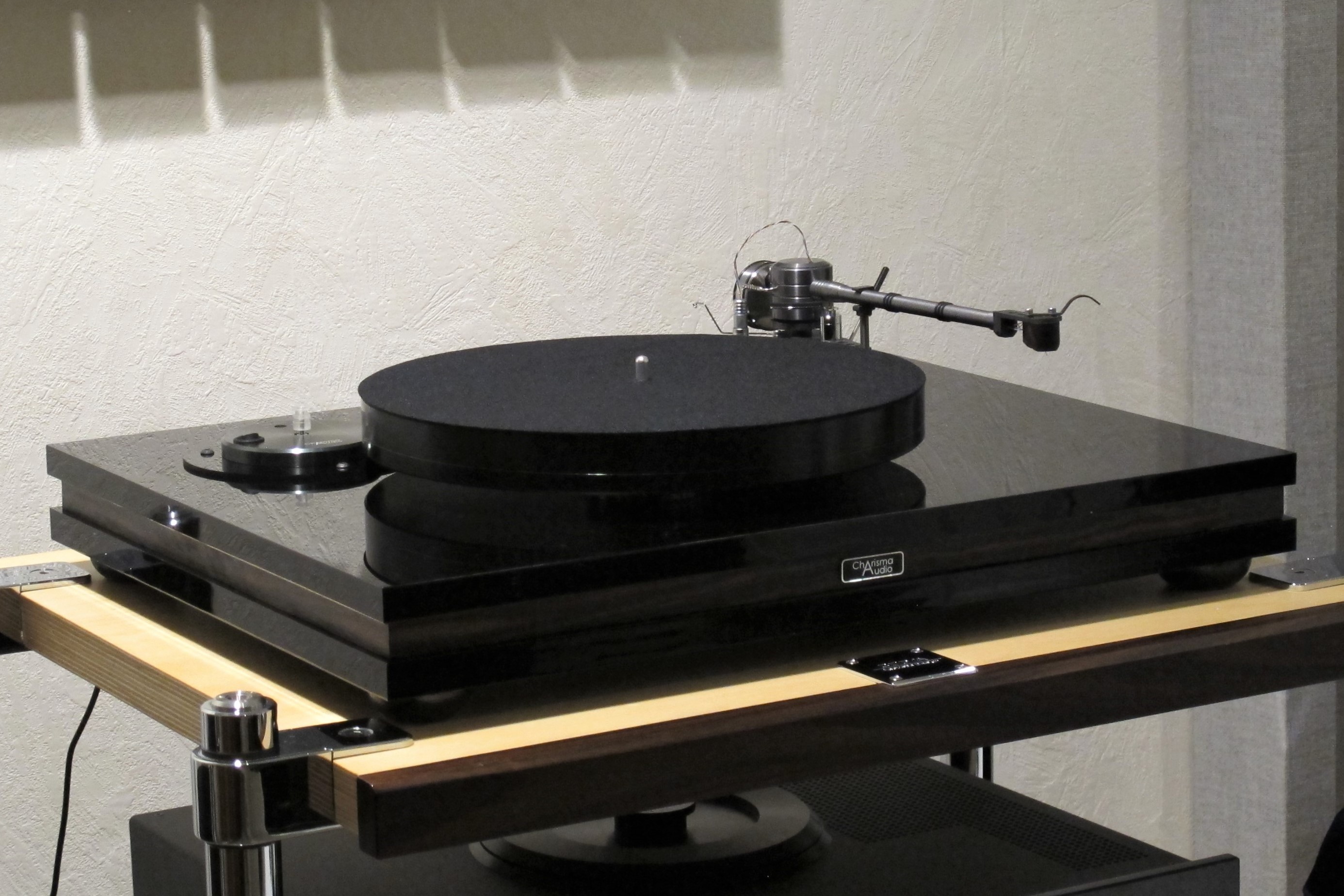 Description:
The Charisma Audio Musiko Turntable is based on a sandwich-type plinth. The top and bottom layers are made of acrylic and the middle layer is made of Baltic wood with Macassar Ebony real wood veneer. The feet are made of Sorbothane. Sorbothane is a proprietary viscoelastic polymer which is a very effective acoustic damper and absorber. With a very high damping coefficient, it combines shock absorption, good memory, vibration isolation and vibration damping characteristics. While many other materials exhibit one of these features, Sorbothane combines them all in a stable material with a long fatigue life over a very wide temperature range.
The turntable platter is made of Acetal Copolymer. This is an engineering thermoplastic polymer that provides good strength and stiffness. We found it to be a better material for turntable platters than resin or acrylic.
The bearing shaft is made of stainless steel and the bearing well is brass. They are fabricated with high precision and have a tight fit with extremely smooth operation. Our bearing shaft has a recessed portion in the middle. This allows more bearing oil to lubricate the shaft in order to reduce friction.
The motor is a 12V DC motor with speed adjustment. It is a motor of very high quality, with very quiet and smooth rotation. The platter is driven by a 0.004"-diameter polyester filament belt.
The arm board is made of acrylic, the same material as the top layer of the plinth.
The Musiko turntable can accept an arm up to 11" long.
Specifications:
Speeds: 33 & 45 rpm (adjustable)
Motor: Servo controlled 12V DC
Thickness & weight of platter: 30 mm, 3 kg
Turntable dimensions & weight: (W x D x H) 53.5 cm x 42 cm x 13.5 cm, 15 kg
Shipping dimensions & weight: (W x D x H) 63 cm x 53 cm x 35 cm, 19 kg
Review
Charisma Audio Musiko Turntable reviewed by Mr. Rick Becker of Enjoythemusic.com