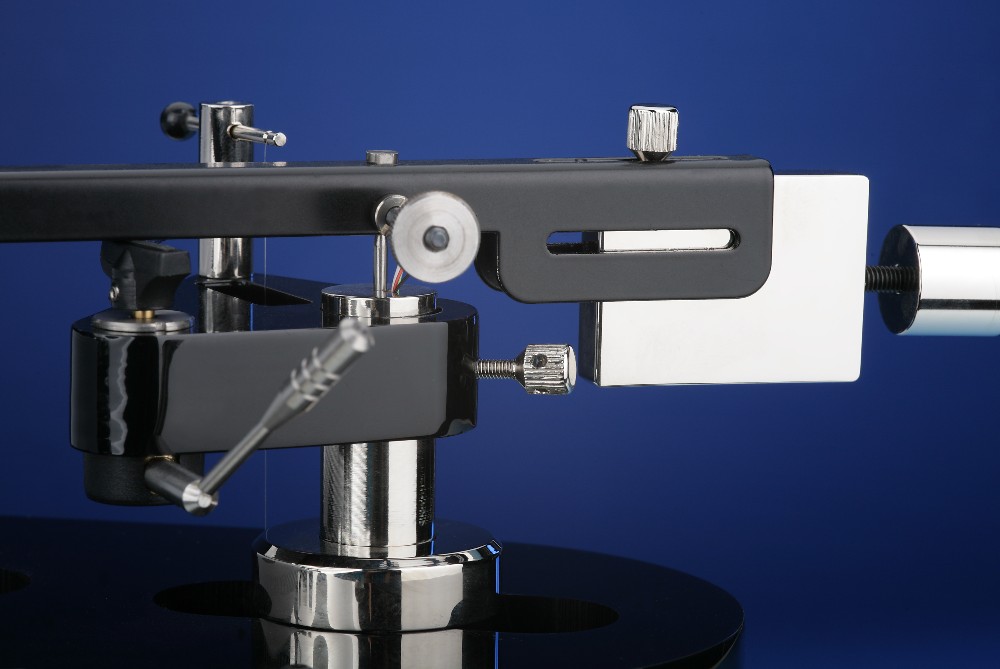 Outstanding Features
The return of a classic. The predecessor of this arm sold hundreds and has almost achieved cult status. In response to demand, a redesigned MK II version has now been released.
What's new in the MK II is the total redesign of the base unit of the tone arm. With a high-gloss nickel finish and improved lift and anti-skating mechanisms, along with a lifting base that can be adjusted in two planes, it comes in black or transparent acrylic and is much improved both in ease of operation and reliability.
The unipivot bearing principle, along with tried-and-trusted features such as the single-piece arm made of laser-cut sheet aluminum folded into a U-shaped profile (with optional black or white powder coating), the nitrogen-hardening and polishing of the unipivot bearing for minimum friction and the standardized cabling running right through to the cinch plugs all still remain as unparalleled as ever. Azimuth adjustment, lateral balancing and anti-skating are built-in features of the arm.
What has not changed is of course the excellent sound and the unbeatable price for an arm of this quality.
The Classic MK II is available in two versions: a 9-inch version with a pivot-to-spindle distance of 227 mm (effective mass 11 grams) and a 12-inch version with a pivot-to-spindle distance of 293 mm (effective mass 14 grams).
The 12-inch version of the Scheu Classic MK II tonearm is the perfect partner for the Denon DL-103 cartridge. A well-kept secret !
Reviews