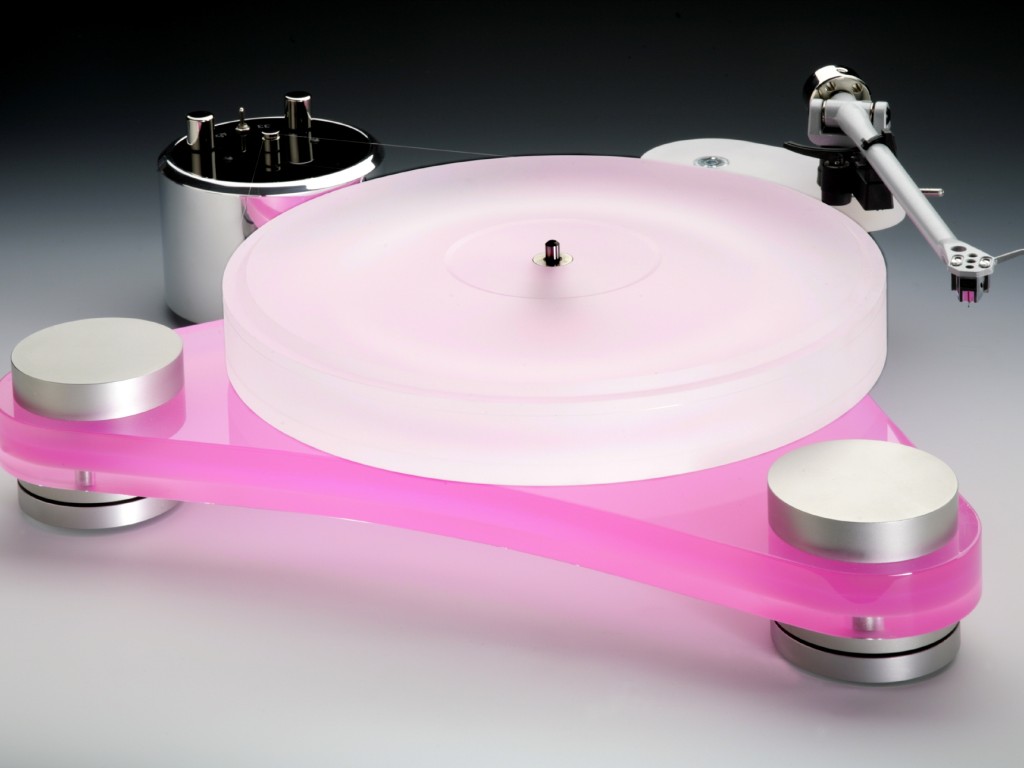 Outstanding Features
Pink, classy, seductive, simply ladylike – that's "Diamond". A turntable designed specially for ladies – an innovative new product from Scheu Analog!
This elegant turntable is a design masterpiece, with a pure, sleek silhouette and – naturally – excellent sound quality. Diamond not only offers state-of-the-art technology, it also meets the requirements of a very demanding target group: ladies who refuse to settle for second-best.
Diamond is the result of the idea that technology should be designed in a way that is attractive to women. It should be sexy, charming and simply beautiful. This turntable is made to be looked at, a true "must have" for women with style. For women with class.
Diamond is also available in "black" and "transparent". If desired, we can also produce Diamond in your favourite colour.
Reviews