Premier MK II and MK III Turntable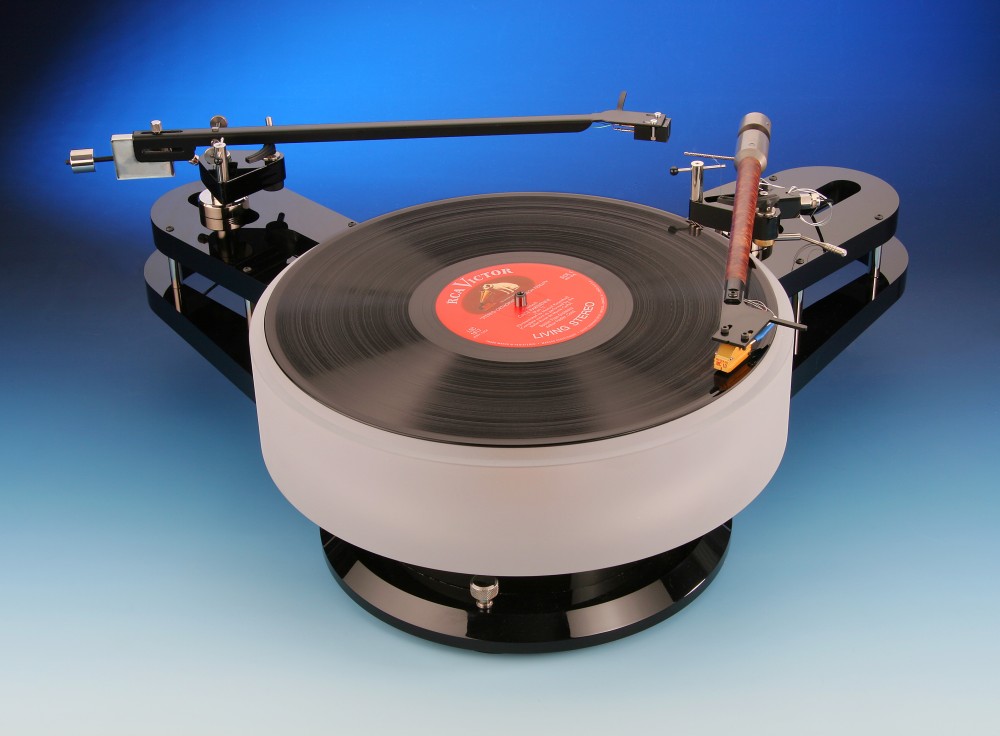 Outstanding Features
The Premier II turntable won The Absolute Sound's Golden Ear Award in the year 2001.
The Premier II's standard platter has a thickness of 50 mm (2 inches) and weighs about 4.5 kilograms. Optionally available is a thicker and heavier 80 mm (3.15 inches) platter weighing about 7.5 kilograms.
The turntable can be ordered with an arm base for a 9″ or 12″ tonearm. Like all other Scheu turntables, it is driven by a string, which offers less resonance than a rubber belt.
The base of the Premier II is made of precision-cut pieces of acrylic that are easy to assemble. It is filled with lead shot and once this is done, the whole assembly becomes very sturdy. The base sits on three adjustable spikes which are used to level the turntable.
The inverted bearing is made of steel that is pre-tuned, hardened and ground. The upper part contains an aluminum-oxide ceramic ball with a Teflon mirror. The bearing is capable of handling loads up to 45 kilograms !
The main difference between the Premier II and Premier III is that the Premier III can accommodate two tonearms with its boomerang-shaped plinth.
Reviews