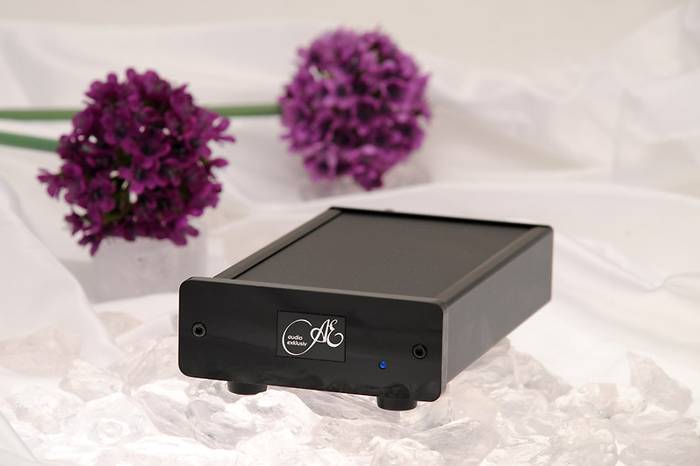 Outstanding Features
The P 0.2 was initially developed only as an internal option, in order to have a solution for customers who listen to an LP only from time to time. Presented to the public for the first time at the 2011 Munich High End Show, the response and the demand have been extremely positive, so we decided to include it officially in our product line.
Nevertheless the P 0.2 should not be seen as a stopgap. A lot of know-how has been put into in this product to ensure it comes up to the standards we require. Even though the price of a product like the P 0.2 does play an important role, we have still been able to incorporate a lot of the basic characteristics of its "big brother", the P2. The main requirement always stays the same: to reproduce music in as lifelike and pure a way as possible. The most important basics also come into play: excellent components and a reasonable power supply.
Notwithstanding the attractive price, other additional measures for decoupling (e.g. bases or feet by Audio Exklusiv) will be able to optimize the sound. This approach can also be applied to the power supply; even though the power input has been provided with a high quality line filter, additional line filtering can be useful in some regions.
The P 0.2 is a true transistor-technology MM/MC phono preamplifier with a complex, discrete differential FET input. Even here it is similar to the P 2 because we have incorporated our specially developed DC controller, which allows working without any coupling capacitor. For entry-level products this solution is very unusual – but the tonal results are convincing.
We put special value on low RIAA distortion. Very often such compact solutions work best in interaction with the signal from only one branch of the input(generally MC) – the other one is more acceptable than perfect. Our optimization and adjustment allow similar high quality in both branches, with the result that the bass attenuation, which often appears, has been avoided.
The P 0.2 has very high loading capacity, which – together with the extremely short signal paths – ensures an airy, fast and yet colourful sound signature, and additionally presents excellent micro- and macro-dynamics and a great openness.
With all this, ease of operation and flexibility are still of great importance. Gain as well as impedance and capacitance can be varied and so the P 0.2 works with many different cartridges.
Specifications
Frequency response: RIAA +/-0.2 dB
Gain: 43.5dB (MM), 57.5, 60.5, 64.5dB (MC)
Impedances: 330, 510, 1k (MC)
Capacitances: 50, 150pF (MM)
Dimensions: 110 (W) x 200 (D) x 50 (H) mm
Weight: 1 kg
Reviews